BANGS & BRAIDS
Fifteen Ways to Pin Back your Bangs
We all have those days when our bangs drive us crazy! Sometimes we blow dry them wrong, sometimes we don't have time to wash and style them, and sometimes they are even cut a little too short. Here are fifteen different ways to pin back your bangs for those days when they aren't cooperating.
If you need extra help with braiding, check out my post on braids.
Braid hairstyles for girls:
It's been around for a long time, especially in India, and you probably look at it as a boring, plain-Jane every day at home kind of look. But some twists and knots (pun intended), and these simple braid styles for girls can turn into an attention grabbing hairstyle. Want to know how? Here are a few interesting ways to twist that braid.
Braids have become a huge trend of recent times. Youngsters from around the world are sporting this look not only for colleges but also for parties. Even celebrities are sporting braids on the Red Carpet and also on the ramp. It is a simple hairstyle that works for all occasions. Today braids have different variations, such as the fishtail plaits, maiden braid, French braid as well as the messy braids.
7 Unique Braided Hairstyles For Girls
1. Crown Braid: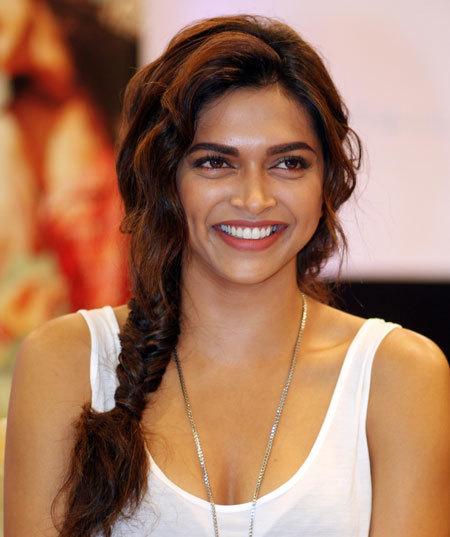 Comb out hair to remove all tangles
Straighten with a straightening rod
Part hair at the side or pull back
Taking a strand thick enough to braid, take hair from one side of the hair and braid
This will be woven much like a French braid but small sections of hair from the crown area will be added as the braid advances
Will work best with medium to long hair
2. Casual Braids with Open Hair: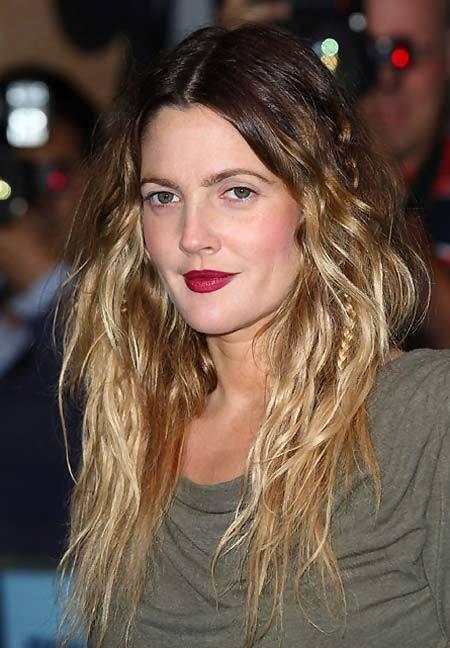 Part hair in the middle
On damp hair, run fingers loosely to create natural waves
Take hair strands on both sides of the parting, starting a little on the side from the parting, and do a simple braid
Make sure the braids aren't very thick
Tie it at the end with an elastic band
Leave the rest of the hair open
Will work best on shoulder to medium hair
3. Hippie Braid: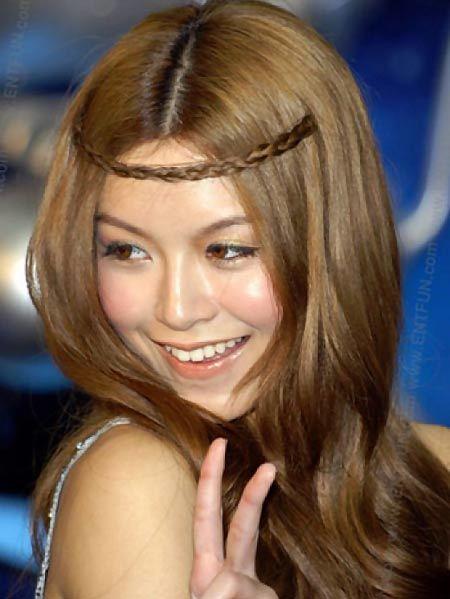 A fun style to try out this summer especially if you're headed for the beach.
Part hair in the middle
Let it stay naturally wavy
From one side of the parting, take a thin strand of hair and braid it tight
Now take this across the other side over your forehead
Fasten it on the other side inside the open hair
Leave rest open
Will work for all hair lengths – shoulder till down
4. Braid Bun: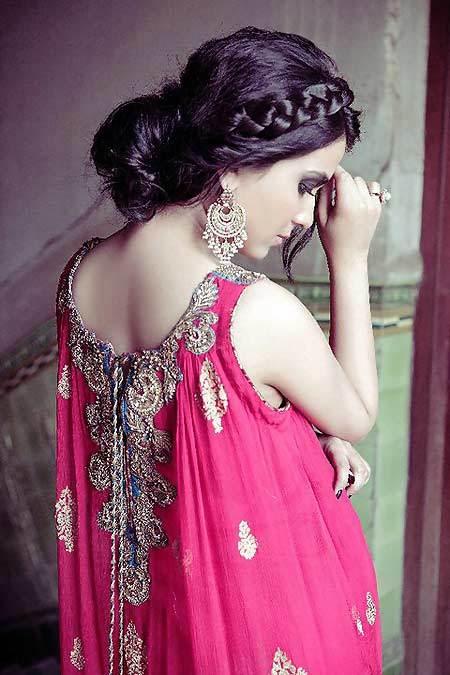 Great for special occasions and traditional wear
Part hair in the side
Take hair that's enough to braid a thick braid
Bring the braid to the back
Secure with an elastic
Tie the rest of the hair into a messy bun at the nape of the neck
Works best with longer and thicker hair
5. Double Braid bun hairstyle: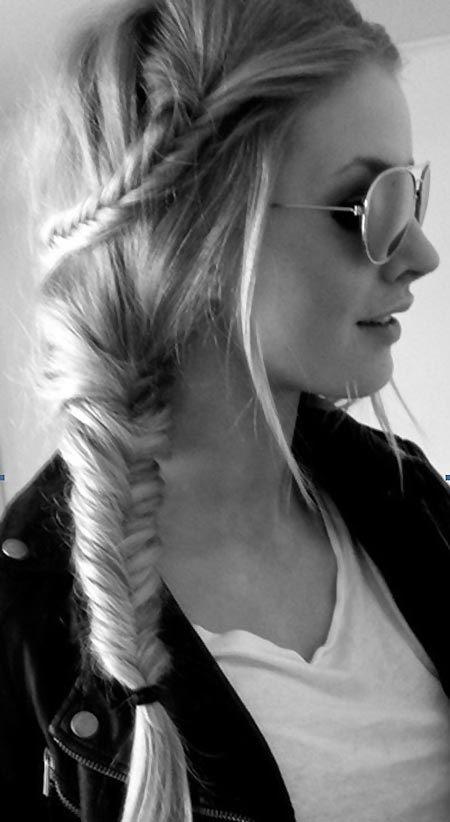 Part hair in the side
Let it stay wavy or a little messy
Taking strands from the front and from the middle, braid and bring it back
Secure with an elastic
Take the remaining hair and bring it to one side
Braid together
You can make this a simple braid or a French braid
Works best with medium to long hair
6. Simple Side Braid: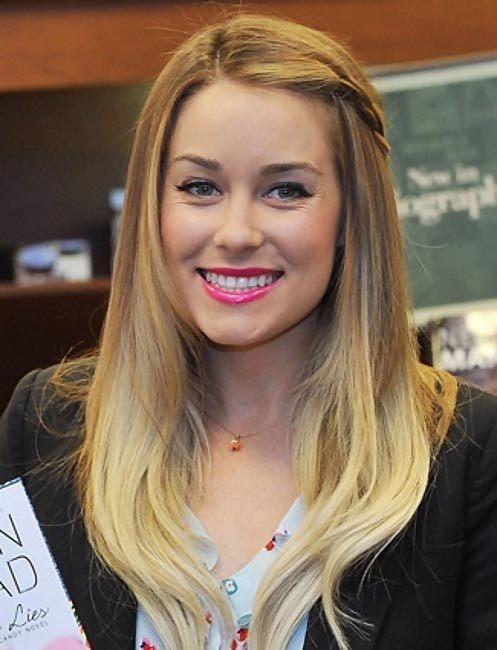 Comb out hair and part on the side
Let it remain naturally wavy
Will also work with straight hair
Take hair from the front and braid loosely
Bring back to the side and pin in just behind your ears
Leave remaining hair loose
Will work best with shoulder length till longer
7. Regular Braid: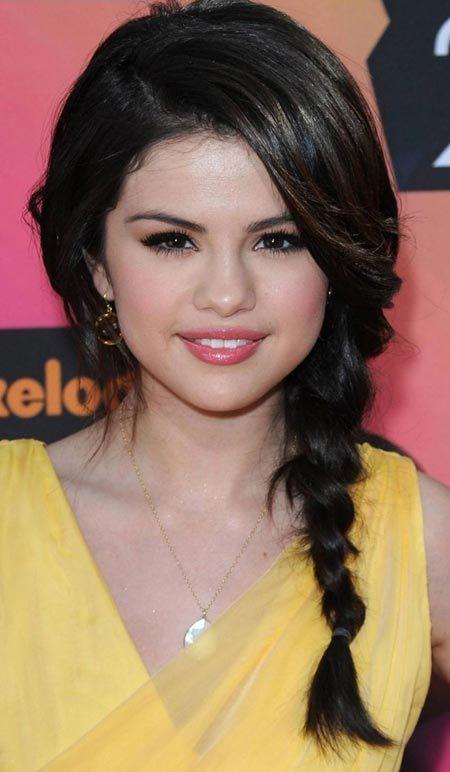 Part hair at the side
Let your bangs be loose
If you want to tie them, do so loosely
Take hair towards one side and braid loosely, beginning at the nape
Braid loosely and secure at the end with an elastic
Make sure you tie this at one side so that it doesn't fall back
Works best with medium to long hair

4 Indian Braid Hairstyles That You Can Try Too

Braid, also referred as Plait, is a commonly adorned of hairstyles Indian women. Braids are commonly preferred by women in both rural and urban India. This hair style is more commonly sported by female home makers as it keeps hair away from the face. Besides giving a neat appearance, Braids are fun, manageable and makes heads turn for sure. The biggest advantage of Braids is that they keep your hair neatly in place for long periods of time and also avoid tangles. Braided hairstyles are gaining importance these days and you will see models walking the ramp with newer variations in this look. Irrespective of the texture and type of hair you have, plaits look very elegant. Today, we see girls wearing fishtail braid, twisted plaits, reverse French braid with any outfit be it Indian or western and they all look equally stylish and chic.

Indian Braid


There are several hairstyles that incorporate Indian braids; some of the most popular of them are as follows:


1. Standard Braid:



Also dubbed as English braid, standard plaits are the most common hair style followed by majority of females. Starting at the nape, standard braids are made by diving hair into three equal portions. Cross the left portion over the middle one and the right portion over it. Repeat this procedure till you complete the braid.



2. French braid:



This is the second most popular braid, which is referred as "Sagar Choti" in Hindi. French Braid excellently keeps the entire head neatly braided in to plaits. This look became popular after the Movie "Ishqzaade", where Parineeti Chopra was seen sporting French plaits. French braids are started by taking three small portions at the top of your head and then gradually coming to the nape by adding sections of hair to the plait. At the nape you can either make a regular braid, or a Fishtail braid or a Bun as per your choice. Here is a detailed French braid tutorial. The french braid has become one of the most loved of Indian braid hairstyles.


3. Crown braid:



More or less similar to Swiss braid, Crown braid is woven like a French braid. These braids take too much of time to be woven as small sections of hair from the crown area are added as the braid advances. Crown braid works well for medium to long hair and is best for curly hair beauties as it keeps your crown neat and well maintained. You can accessorize your braids with different embellishments to make it look chic!


4. Fishtail braid:


Fishtail braids are completely the style of the season. Young college girls, Bollywood beauties and models on the ramp have be sporting this trend off late. It looks equally stylish on both Indian and western wear. The one sided fishtail braid has been very popular as well. Also referred as the 'herringbone braid', Fishtail Braid is woven by taking small even sections of hair like a standard braid that looks like a fishtail or a herringbone. Even though the plaits are woven like an English braid, you have to take very small sections of hair each time, so it's better to use a tail comb while doing the hairstyle. Here is a detailed Fishtail braid tutorial
.